Westar Properties - Leasing Information
For current availability, visit our properties listing page or call us at 360-435-8581. We will work with you to find a space that fits your specific needs.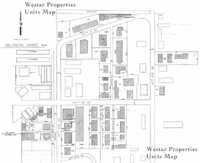 Click to enlarge diagram above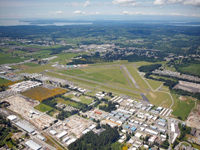 Aerial view - Westar units are near lower right corner.
Industrial & Commercial Leasing
Industrial Park Management
Port Developers

Q: How does triple-net work? What is covered?
A: All Westar leases are triple-net.
The Westar Industrial Lease Agreement is a Triple Net lease with annual CPI increases. The monthly rent has two parts:the base and the triple net.
Included in our triple net is the tenant's portion of the ground lease, taxes, insurance and grounds maintenance. Multi-tenant buildings have their portion of the water and septic/sewer included in the triple net.These triple net figures are adjusted March 1st of each year.
The base portion of the monthly rent is increased annually per the CPI (Consumer Price Index) at the tenant's anniversary.
What makes leasing with us nice is our great location. We are in the beautiful Pacific Northwest, part of the nexus of the aviation, boat building, electronics, and timber industries. Major transportation corridors leading to Canada, Seattle and points south with eastbound highways, as well make transit of your goods or services very accessible. In addition, the convenience of being able to fly yourself or your clients to your facility can't be overstated. Rail lines and sea ports nearby add flexibility when you need to move materials or product in or out of your facility.